Bernard Instone Silver and Topaz Scarf Ring C1930s
A superb and rare scarf ring from the British Arts And Crafts jeweller Bernard Instone.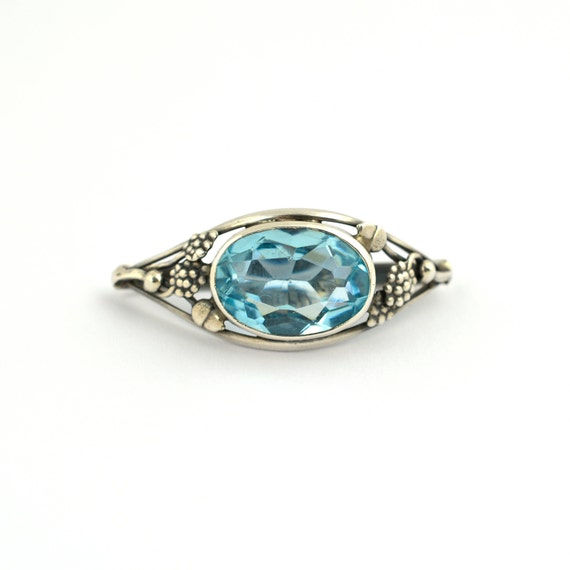 The sterling silver ring displays a magnificent blue oval shape topaz stone which is set into a silver mount with intricate design of grapes with acorns entwined.This piece has been marked STERLING. Instone often didn't sign his work such as this but all his pieces are very distinctive.His pieces are sought after and he is a highly collectible jeweller, designer and silversmith of the later BritishArtsAnd Crafts movement.