Wednesday, 25 May 2016
A super antique Victorian period stick pin which displays a dog with ball. The 18t gold dog is superbly well made and the texture of the fur can be clearly see. The diamond has good natural sparkle and is set in platinum.
Animals were often used in Victorian jewellery making.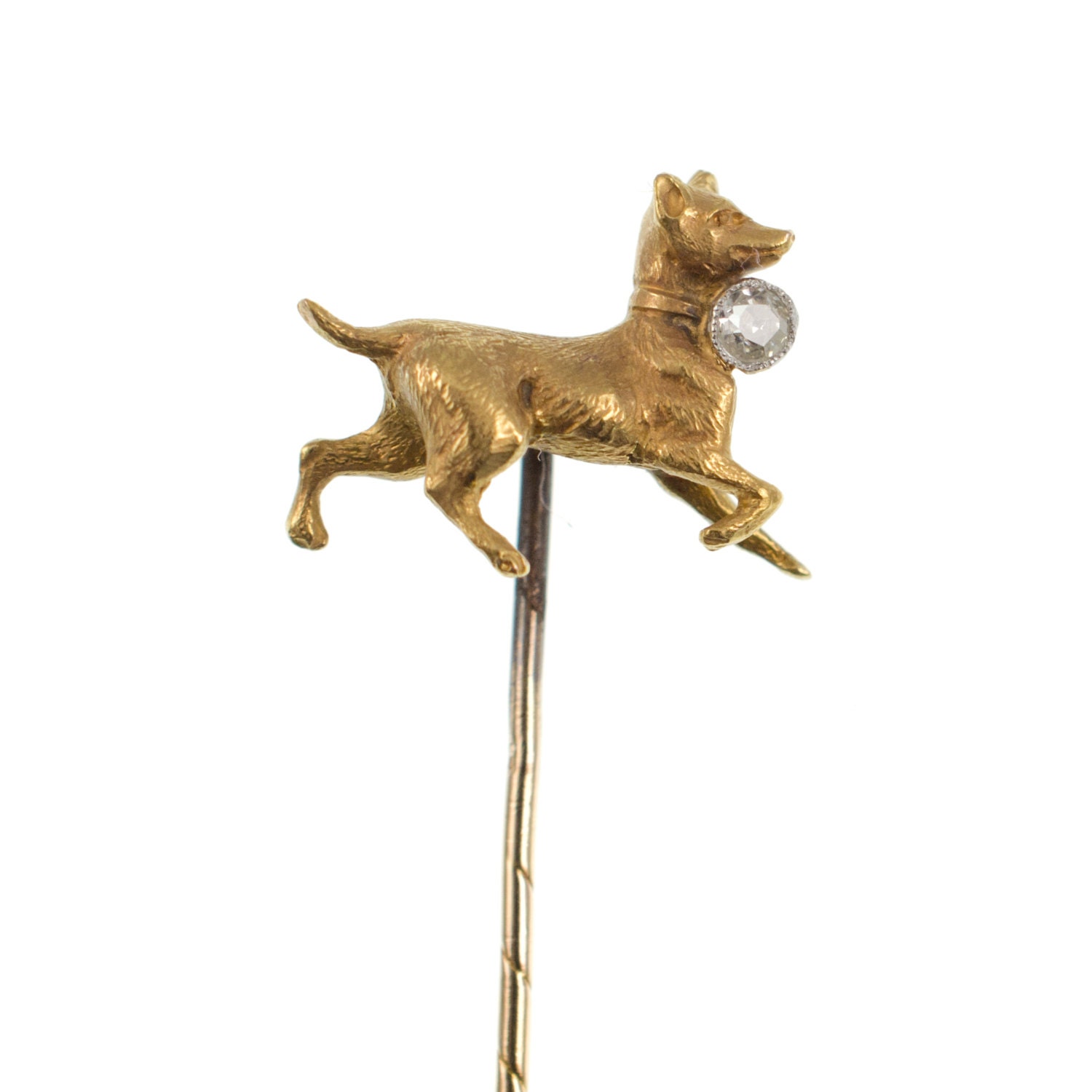 Thursday, 12 May 2016
This is a superb Art Deco antique five stone diamond ring made in 18Ct Gold.
The stones are set in a white gold mount, they are eye clear with natural sparkle.
The gallery of stones has a nice stylish curve to it.
The side of the mount has the most beautiful engraved leaf pattern with white gold bands and the shoulders have a triangular finish.
The ring is stamped for gold quality and is offered in very good condition.
Ring Size - UK size J & US 5
Diamond content - 0.40 carats
Weight - 3.8 grams
Gold - 18Ct yellow and white gold
VIEW THIS RING IN STORE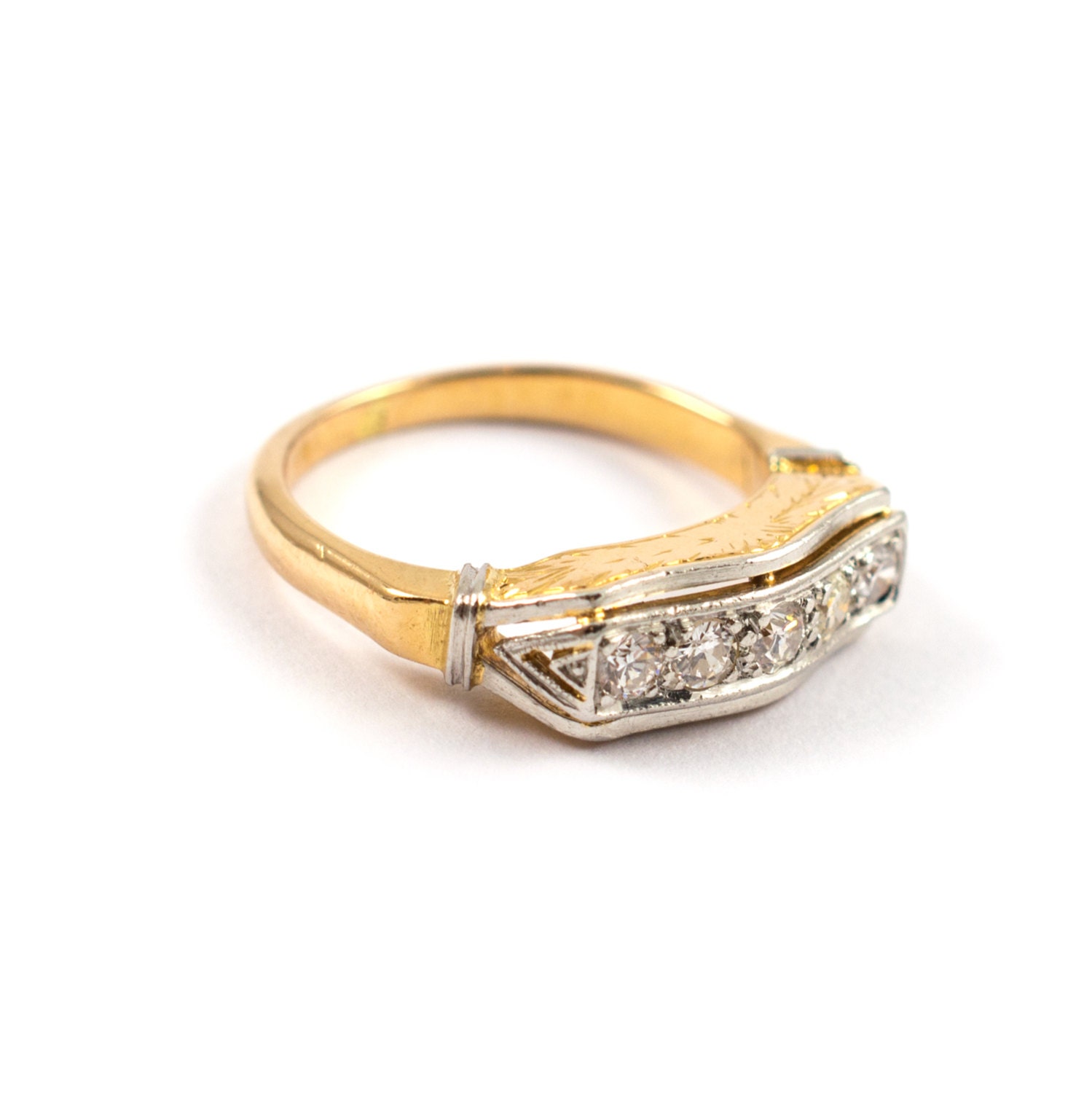 Antique Silver Dachshund Dog Figurine Circa 1930s

FOUR LEAF CLOVER RING The four leaf clover is one of the most common good luck symbols of the Western world. A beautiful lucky clover ri...

Retro, vintage, classic, antique... These four words have something in common. Guess what? Well, they are some fancy words describing...